Preemie Life after the NICU: 7 Lingering Obstacles
I LOVE Jourdan and her family. We met via social media over two years ago when our kids were born prematurely about one month apart. We connected immediately, text each other, email, DM, and are so supportive of each other's journey. She is one of my dearest preemie Mama friends, understands how I feel more than most, and I only wish we lived closer. Jourdan's story to motherhood is quite complex as she had her babies via embryo adoption and then the gift of surrogacy from a good friend. As if their journey to pregnancy was not complex enough, they had twins, and at 23 weeks!! The odds were stacked against this family to have children and against these babies to survive. But just like their parents, Cadence Grace and Jackson Brave defied all the odds and continue to do so. You need to be following this family on Instagram and Facebook as they openly chronicle their unconventional journey to parenthood and their life after the NICU. Something that is often reported throughout the preemie community and even media is that the premature baby "overcame" their early birth and are "completely fine" and you "would never know they were born prematurely" ! But for my family and Jourdan's family. that is not the case. Life after the NICU has been a struggle, with setbacks, successes, and a lot of hard work. She felt this was a topic worth talking about and although awkward and tough, it needs to be said. Before writing, Jourdan interviewed up to 50 other preemie mamas to learn more about the biggest struggles they had and how they would have liked to have been supported. Some of the quotes from these preemie Mama's are scattered throughout the article below. Thank your Jourdan for the time and effort you put in this piece and we are honored you wrote for us. - Stephanie
What?! Doesn't preemie life end the day the baby graduates from the NICU and goes home? Doesn't preemie life end once the baby outgrows "preemie" size clothes and grows into the "newborn" size? For those parenting preemies, especially micro-preemies (those born under 1 lb 12 ounces or younger than 26 weeks gestation), the event of premature birth has lingering effects which may last months, years, or a lifetime.
The purpose of this article is not to gain pity, sympathy, or vent about my personal obstacles. My hope is to educate our non-preemie community about what support is useful and to provide preemie families with the comfort of hearing, "You are not alone." NICU (neonatal intensive care unit) parents have a deep appreciation for the life of their child, so we are hesitant to complain about our obstacles. During my children's 98 day NICU stay, I witnessed three babies near me pass away one by one. Those vivid memories haunt me every day and make me realize just how blessed and lucky we were to bring our babies home.
However, it is important to share that life after a long NICU stay can be isolating and lonely. Parents are busy and exhausted tending to the special needs of the preemie at home. We typically reduce public exposure to prevent sickness or complications and we often are struggling from PTSD (Post-Traumatic Stress Disorder), anxiety, and depression, which create isolation and loneliness. An unexpected lingering effect is an unwanted distance and separation from some of our most cherished relationships. Why? Because parents, (myself included), struggling with these mental health symptoms, are not the best at nurturing the relationships outside of the constant demands of their high needs child(ren). Additionally, the relationships around them are often unable to relate to or understand what they are going through. This distance is tragic and my biggest regret looking back on my own journey.
But how do you overcome these struggles when forecasting them is practically impossible for all parties involved? No one plans in advance to have a preemie or micro-preemie child. No one is prepared for pre-term labor and NICU life. My hope is that by bringing awareness to these obstacles, I can help others navigate the unplanned journey of raising preemies at home after the NICU. Here are 7 challenges we (preemies) face every day. A disclaimer is that these experiences may not be true for all preemie parents, however, I have interviewed over 50 preemie parents before writing this article and most all of them, especially micro-preemie parents, related to 6 or 7 of the challenges below.
7 Lingering Obstacles Preemie Face After the NICU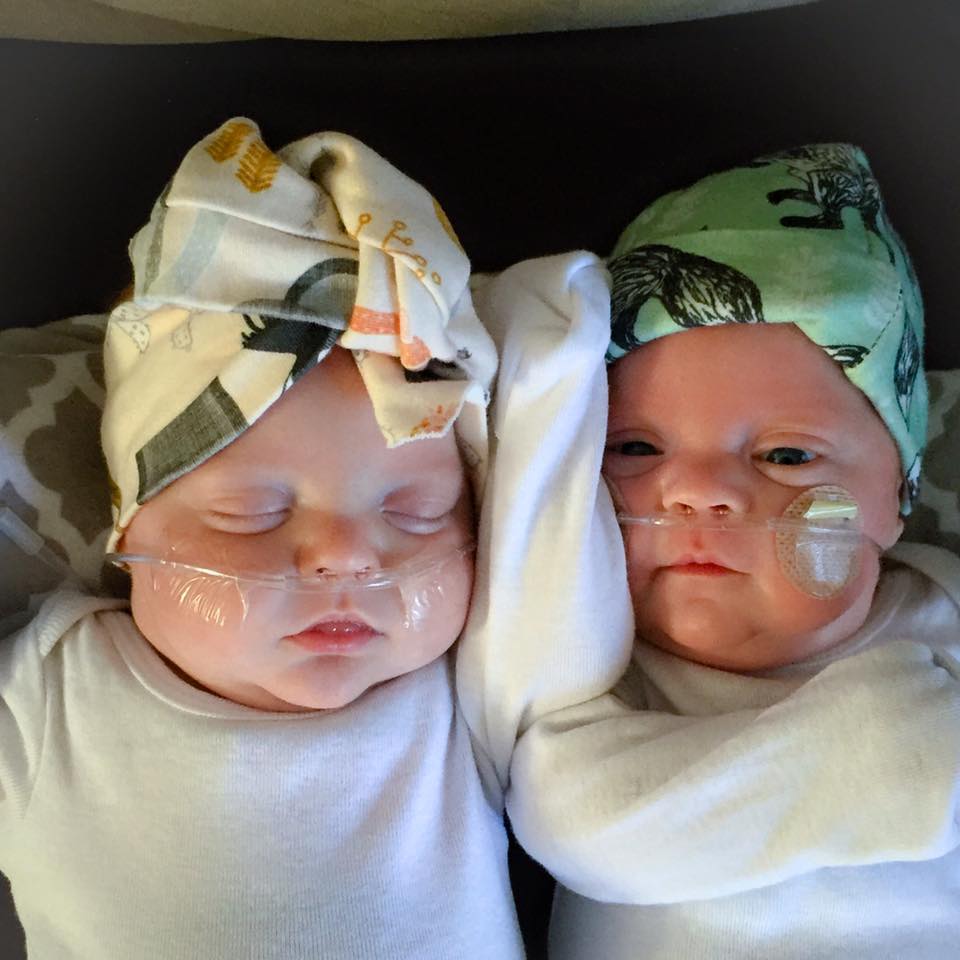 1. Our immune systems and lungs are still weak
Most of us have been diagnosed with Chronic Lung Disease among other diagnoses. When we pick up a simple cold (rhinovirus) or flu (influenza) it often leads to RSV (Respiratory Syncytial Virus) or other serious infections. These can drag on for weeks or even months, leading to hospitalizations and set-backs to our progress. This can cause delays with weight gain, developmental milestones, and our parents' ability to work, sleep, care for other children, etc. When these hospitalizations occur it can often split up our families, literally causing couples to sleep in different locations and parents to be away from other children in the household.
2. We are still small for our age
For the first two years of preemie life, doctors assess our growth on a chart adjusted for our corrected gestational age. (For example: my twins were due January 14th 2016, but born September 23rd 2015 (four months early) so when they were 12 months old, we assessed their growth compared to children at eight months of age, adjusting for the four months of prematurity). Growth in the early months directly correlates with brain development so this is a major stress point for preemie families. Not all preemies catch up by the age of two. My children are 25 months old, wearing 12 month clothing. One of the mothers that was interviewed mentioned that her nine-year-old was wearing a size 6. Our parents work very hard to keep us nurtured, yet stunted growth can be a lingering obstacle.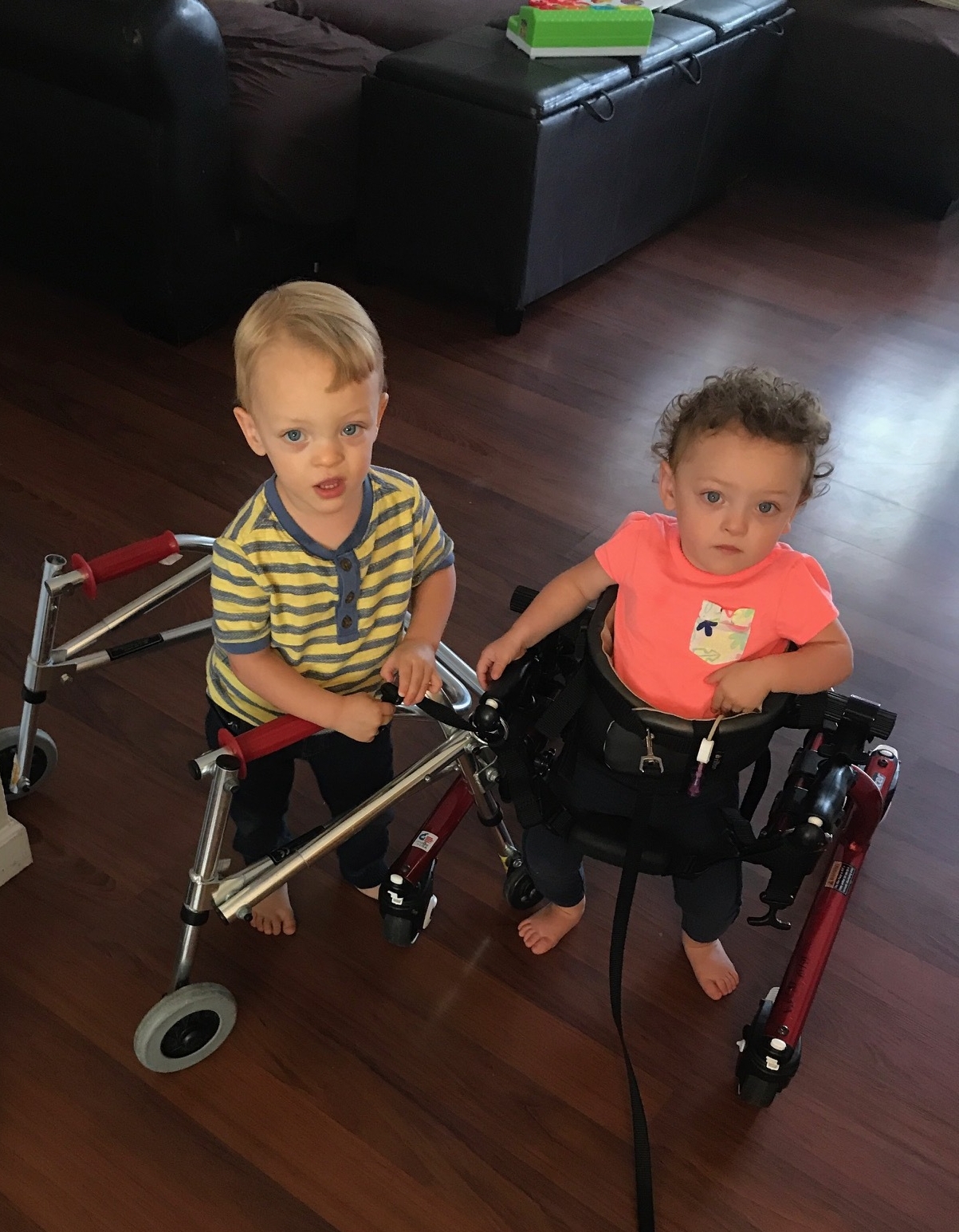 3. We are developmentally delayed
The adjusted gestational age mentioned in obstacle two also affects our social and developmental milestones. Additional hospitalizations after the NICU and time spent combating serious medical conditions (rather than exploring and playing the way babies should) causes further set-backs. (For example: when my twins turned one they still were not able to sit up unassisted. Now they are two and my daughter doesn't walk and my son has only found 5 words.) Countless hours of dedicated speech therapy, physical therapy and occupational therapy are often involved which makes these delays disheartening to parents who work so hard towards basic goals.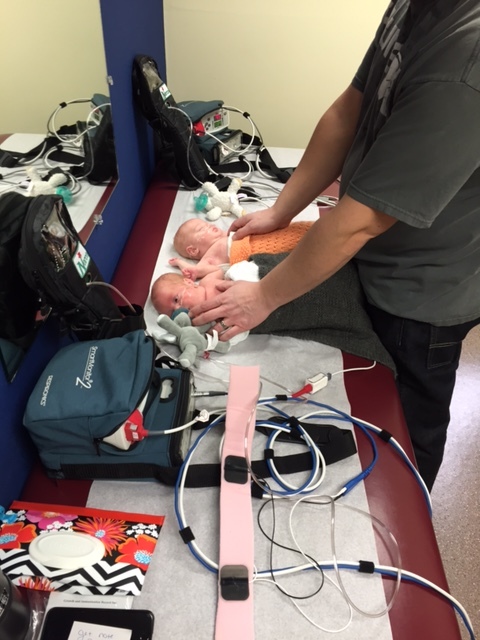 4.) We have lots of appointments.
A few months after our homecoming from the NICU I counted 21 appointments on our calendar in a one month period. This is time away from work, rest, self-care, play dates, normal family life, socialization with friends, etc. Some of the specialists we visited after the NICU included: pediatrician, dietician, optometrist, pulmonologist, gastroenterologist, craniofacial, developmental specialist, speech therapist, early intervention, feeding therapist, orthotics, occupational therapist, physical therapist, endocrinologist, audiology, dermatologist and cardiologist.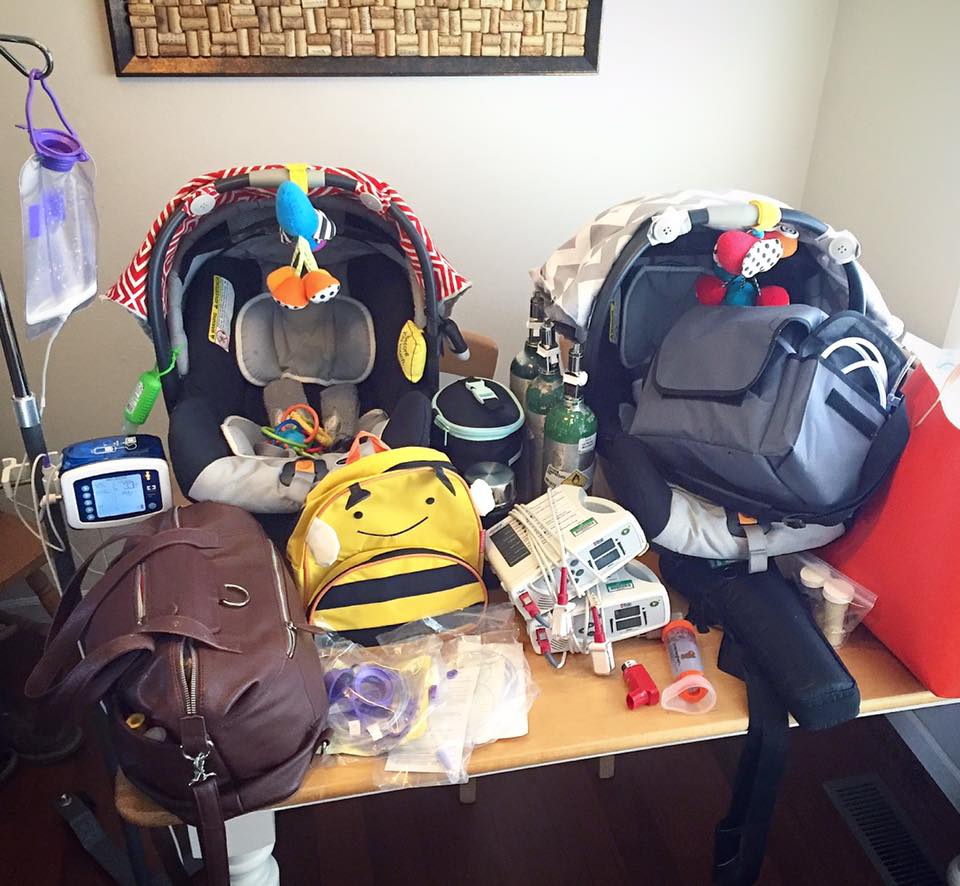 5.) We have lots of equipment.
Parents of preemies, especially micro-preemies, must learn nursing skills as they leave the 24/7 support of a full NICU medical team and come home. Some of this equipment may include: oxygen generators, feeding pumps and tubes, heart monitors, oxygen saturation monitors, nebulizers, suction machines, tracheas, ankle braces, helmets, medical walkers, wheelchairs and more. Simple pleasures like walking around with the baby in a carrier become difficult when you have to drag oxygen cords and feeding pumps around with you. For months my spouse and I couldn't cross paths when holding and feeding babies without getting all the wires and cords tangled. At one point I had to request a handicap permit because I could not carry all the equipment in and out of doctor's offices on my own without major difficulties. The equipment makes leaving the house or sometimes even one room in the house a challenging hurdle.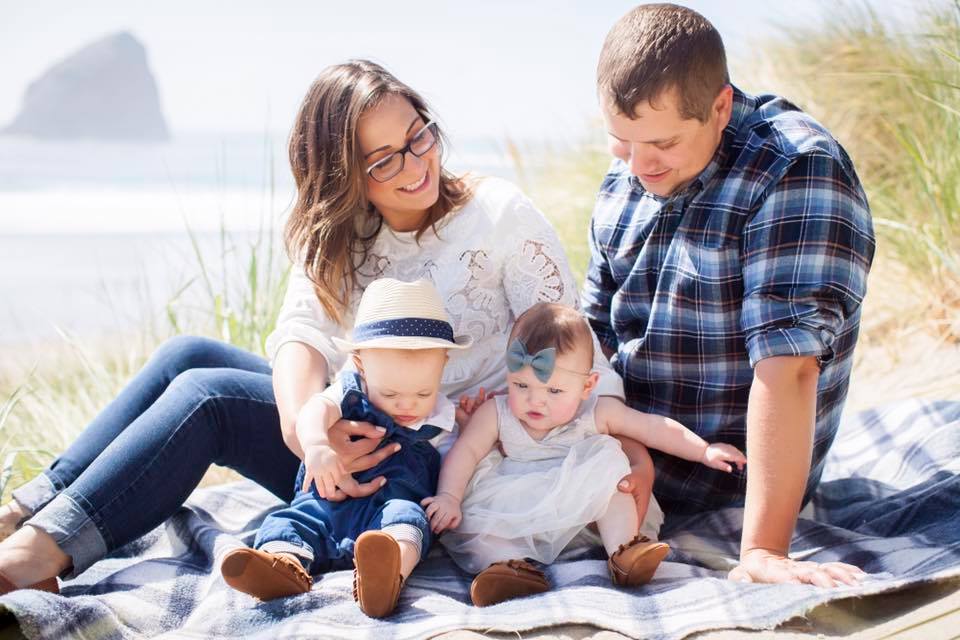 6.) Our parents have PTSD.
Post-Traumatic Stress Disorder from the NICU days when parents watched their baby fight for their life is a common and lasting effect. Anxiety and depression are common, leading to seclusion and loneliness. Certain sounds like beeping alarms and specific smells still trigger awful internal reactions for many. Parents are mourning the loss of a normal full-term pregnancy, the loss of a normal delivery, and the loss of a healthy baby and all the hopes and dreams they had of that process.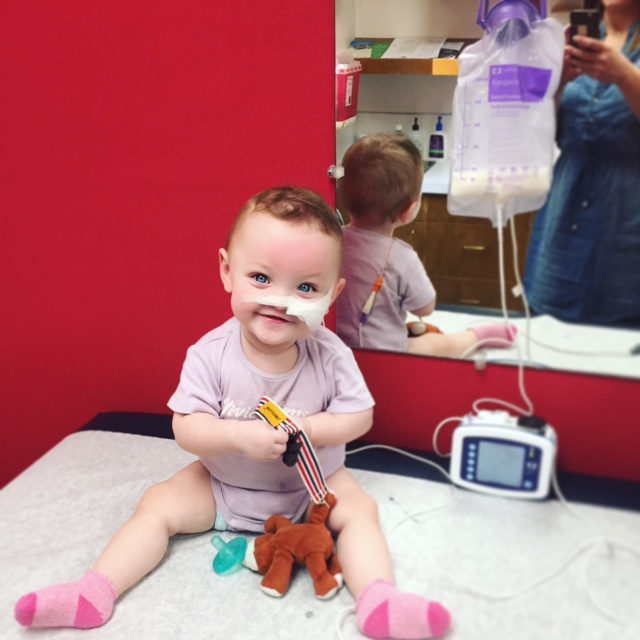 7.) We have special diets & feeding needs
In most cases special diets (such as: high calorie, reflux-sensitive, thickened liquids) and special feeding needs are a daily obstacle. My children are a result of the selfless gift of surrogacy and embryo adoption, so I obviously never produced breast milk. However, many interviewed mothers mentioned that breast feeding may not be possible and pumping is challenging under extreme stress. Many preemies struggle with gastrointestinal issues, aspiration, reflux, and/or oral aversion, making feeding particularly challenging. Struggles with weight gain in addition to feeding issues are a stressful combination.
It is likely that none of the parents in your immediate circle are able to relate to most of these challenges, but the preemie community is out there and I encourage you to find, reach out, and connect with them. It's important not to walk this journey alone. Although it can be uncomfortable, please take the time to educate your friends, family and immediate support system about the unique challenges you face. Most likely, they want to support you but they just don't know how. Use this article as a resource!
Thank you for making an effort to become aware and educated about the challenges of those around you. Your friendship and sensitivity towards the preemie families around you is priceless and cherished. What can you do to help?
An often undiscovered treasure is that we have an astonishing story to tell. Most that are willing to listen will come out believing in miracles and feel changed by our story. I sincerely view my abrupt intro to motherhood as an honor. I have witnessed a miracle take place in slow motion right before my eyes. I began bonding with my adopted children months before their due date. I would not wish pre-term birth on anyone. Yet, I have concluded that this journey has been a true honor. I am blessed to have been chosen to parent these two micro-preemie kiddos and I wouldn't trade them in for the world!