Small Shop Community Gives Back for NICU Awareness Month
Another year further away from our NICU journey and Addie is now a little human, with a personality as big as her heart. Without the team at the Sinai NICU, we don't know where we (or she) would be. For the second year, TEAM ADDIE is walking in the Race for Our Kids to raise money for the NICU that took such good care of her.
This year we wanted to expand our fundraising efforts by encouraging the small business community to help us make a difference in the lives of these families. I reached out to many small businesses and asked if they would be interested in supporting Adeline's NICU and joining our little #nicuawareness community. I was so blown away by results; very few shops passed on the opportunity to give back.
One of the greatest gifts you can receive as a parent of a critically ill infant is hope. My goal is that you will make a commitment to help inspire hope this September for NICU Awareness Month by supporting these businesses who are giving back, donate directly, or share your (or even our) story. The proceeds that will be donated to Sinai will benefit patient emergency financial assistance, water coolers for mothers with babies in the NICU, patient transportation, "face lifts" for the NICU pink and blue rooms, meal vouchers for parents when their children are in the hospital for lengthy stays, and so much more.
I've got be honest, I know of no better way to show your commitment to inspiring hope for parents of preemies than shopping! It's for the babies!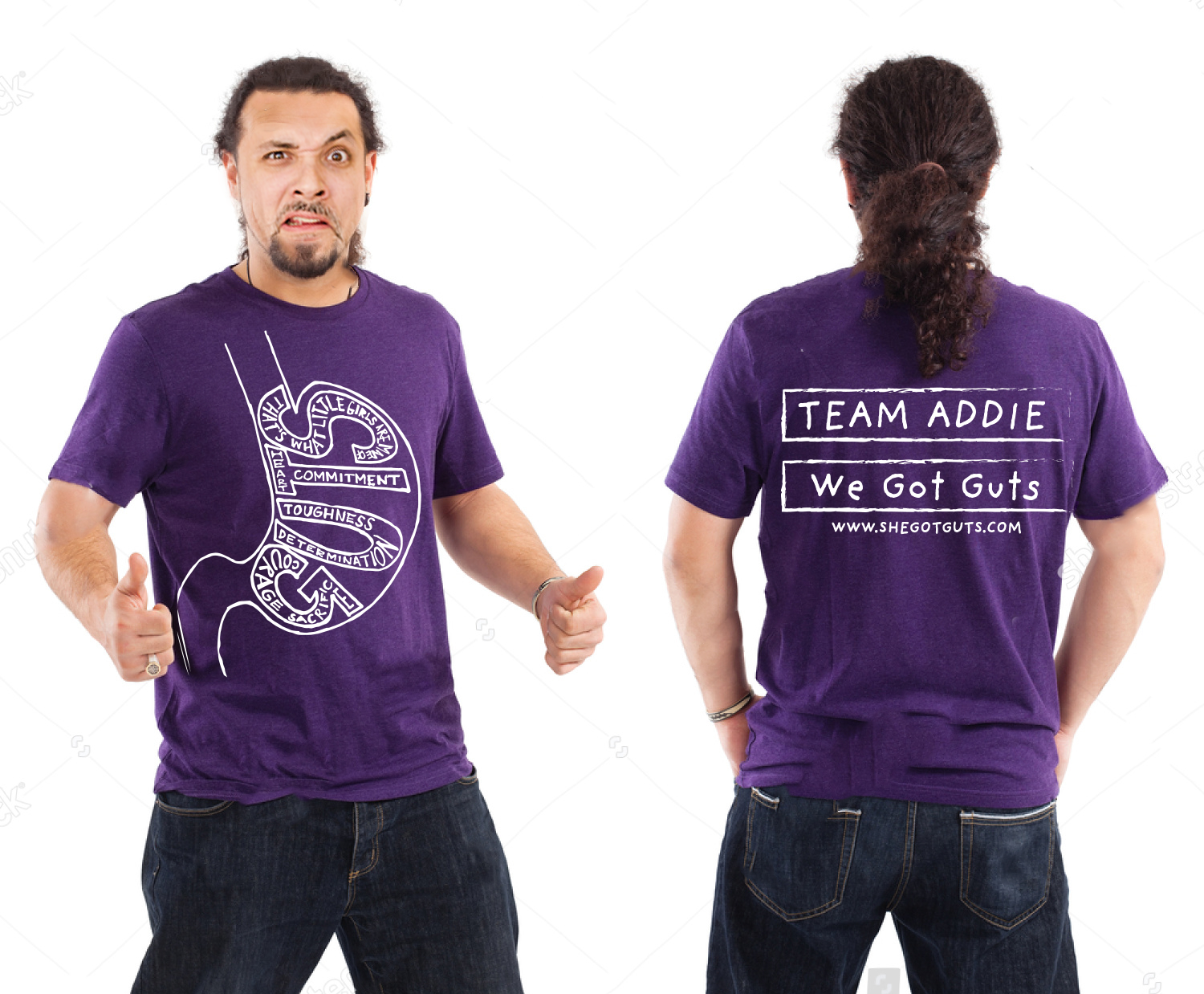 She Got Guts & Academy Avenue Sweat Peas
We're proud to partner with Baltimore-based businesses Uniform Graphix & Academy Avenue Sweet Peas to bring you these custom-designed, She Got Guts t-shirts. Inspired by Addie Belle's spirit, they're custom-designed, limited print, high-quality shirts to help you show your support for Team Addie, NICU Awareness Month, and preemies everywhere. The artwork is perfect for anyone that wants to show that they have real guts and to tell the world what little girls are really made of. All proceeds from the sale of these shirts will be donated directly to the Race for Our Kids, supporting the NICU where Addie lived for the first few months of her life.
All shirts are a vibrant purple in honor of NICU Awareness Month.
A clothing line designed for all kids, but they also have two specific collections designed to educate and spread awareness about various special needs and diseases. Peculiarly Perfect is donating 30% of proceeds during the month of September when code NICULOVE is used! Adeline is wearing their "aint nuthin but a g-tube baby" onesie to spread awareness about her feeding tube.
Creations Reborn is a small business out of Philadelphia which is run by my SIL Blanca and my brother TJ. They sell a wide variety of products; bows, mommy & me jewelry, plush toys, and cat nip toys. Their business already donates 10% to various charities and is currently donating to The Cats Meow Rescue Group. Their mission is to change the world "One Bead at a Time." Titi has been inspired by her niece and currently has a collection called "Addie Belle." If you donate at least $5 during the month of September through her Etsy shop you will receive a free item from her shop!
MidBest Threads is a mother-daughter run business from Kansas City. They make homemade clothes for hip babies and Adeline has been working with their shop for over a year. They are donating 10% of their profits during Adeline's 2nd Birthday week, 9.16-9.23. 2017!
Purple Sunshine Bows was started by a WAHM who was making bows for her daughter and wanted to turn it into a business. Owner Oriana (who also happens to be Adeline's Aunt), was inspired to spread awareness about premature babies. She works with several brand representatives who are former preemies, has a constant discount code for any baby who is premature, and even named her shop Purple (Sunshine Bows) in honor of them. We are proud to be an ambassador for a small business who is #changingthefaceofbeauty by integrating individuals with disabilities in her advertising. For the month of September, PSB is donating more than 15% of her profits of any Preemie Pride Bow sold.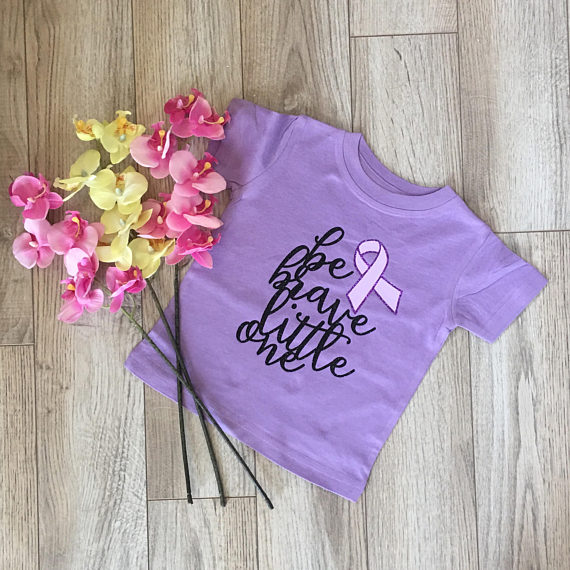 Inspired by Bug is meant to to motivate, encourage and support the infertility and IVF community. Owner Aimee from Louisville Kentucky was able to have her first baby via IVF in September of 2016. They also sell seasonal items, everyday items, and gym wear. For the month of September. Inspired by Bug will be donating 20% of any sales from their infertility line. It makes it extra special to partner with this brand since Adeline was conceived via IVF.
Another year further away from our NICU journey and Addie is now a little human, with a personality as big as her heart. Without the team at the Sinai NICU, we don't know where we (or she) would be. Last year's walk for Team Addie was a huge success and a lot of fun for everyone who came out. We're doing it again and hope you can join us and help raise money for the NICU. Last year, we carried her across the finish line. This year, she'll walk on her own, leading us towards the crowd, cheering her on.
Please consider joining the team for the walk; you can do the Family Fun walk (1K) or be a real hero and do the 10K, or just consider donating if you can't join us. This is the weekend of September 17th, the day after Addie's 2nd birthday.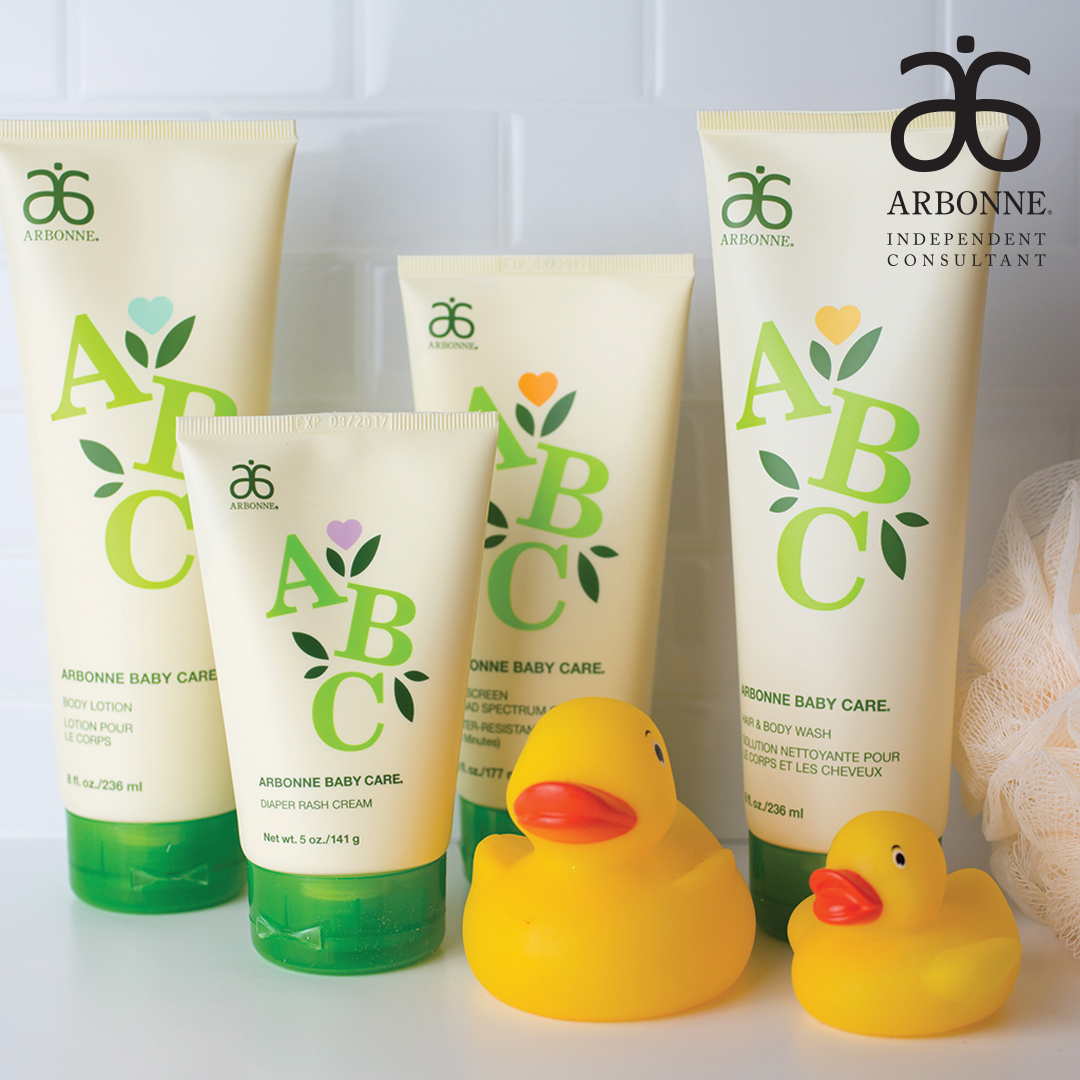 Tricia & Brandon (Arbonne)
Any orders placed from today until Oct 1, we will donate the FULL commission to Adeline's NICU. All products are both Vegan and Cruelty Free. The RE9 anti-aging skin care line is amazing, and was just re-launched using stem cells from oranges. It's what put Arbonne on the map 37 years ago!The nutrition products are Brandon approved (soon-to-be dietician!). Vegan, Gluten Free, GI Labs certified. Our favorites are the protein powders, the Energy Fizz Sticks, and Greens Balance. They can also offer 20% off all products and 40% off Special Value Packs and email tricia.digaetano@gmail.com to get your coupon code.
Krystle Dawn is a small business owner from Orange County Cali who hustles like no other. She makes hip bows, turbans, blankets, hats, and more for your babes of all sizes, including mamas. One of the most unique things about her store is she has an artist draw designs and then has it made into fabric. We have been supporting her shop since Adeline was in NICU and now are lucky enough to be part of her team. She is donating $2 per Preemie Strong bebe bows sold in the month of September to Adeline's NICU.
Elisa's Little Blossoms started this year after new mom Beatriz turned her passion of making bows for her daughter into a business. Since her daughter was her muse and inspiration, it was only fit to name the shop after her. Elisa's Little Blossoms is generously donating 15% of all her sales for the month of September!
Baby's Favorite Fox & Company (BFF & Co) is a fairly new business based out of out Dallas, Texas. In addition to selling bows & flower crowns, the owner Kinsey is a full time Speech Language Pathologist. During the month of September, they'll be donating 25% of any flower crown sales to Addie's NICU.
A Baltimore based small shop owned by a preschool teacher who wanted to create safe and functional jewelry for teachers and mamas. The best part is that the necklaces just look like jewelry, but they're completely safe to double as teething necklaces. Alex donates a Zen Pig book to the hospital for each "Adeline" and "Belle" necklace sold.
Fin First, named after their son Fin, is a family run company that makes hand drawn, hand painted, vibrant designs on clothing. I love that their hope as parents is that their son Fin will stay true to his roots, have a hunger for the outdoors, be curious, get lost, dream big, crave independence, get dirty, and have no regrets. In honor of NICU Awareness and following the wake of Hurricane Harvey, this quote by Elizabeth Edwards adjusting her sails could not be more fitting. For every single one of these designs purchased, they will donate $2 to our cause. So honored they designed this for Adeline.
Evie & Kairi is a shop owned by two sisters and came to be after one mother of 3 boys finally had a daughter and discovered the world of bows and shopping small. Coming from the a small town of only 200 people, this business was a big deal to their community. Evie & Kairi is a small shop full of accessories for girls, selling necklaces, headbands, beanies, head wraps, and flower crowns. For the month of September, they are donating over 20% for every purple necklace sold.
Spency's Threads is a new business, opened February by a mother of three. The shop was named after Natalee's youngest and only daughter, Spencer. Spency's Threads makes handmade clothing for girls at affordable prices. They designed this skirt specifically for Adeline and for NICU Awareness. Nat's niece was premature and spent some time in the NICU, so she had a personal connection to this cause. She is donating more than 15% of the profits of this skirt sold in September.
From Mini to Moose is a unique shop founded by two NICU Moms looking to help other parents and families within the NICU Community. They make custom preemie onesies and gifts for superheroes and NICU nurses. During the month of September, From Mini to Moose is donating $2 for every "Half Baked and Still Fabulous" and "Little Warrior" onesie.

NICU nurse has started making knitted bows for preemies and little girls. She makes donations to Irish Preemie Charities but for the month of September she will donate $3 for every NICU bow purchased to Sinai. We love our NICU Nurses
Want to LEARN MORE ABOUT NICU AWARNESS MONTH?