Tips for Dealing with Oral Aversion, From a Mama, two SLPs, an OT, and BCBA - Oh My!
It's Feeding Tube Awareness Month? Well, technically it's only a week, but I need a month to spread awareness or maybe I really need 30 days to have time to write this all down. Oral aversion may be one of the most difficult challenges for tubies & tubie caregivers to work through. It takes time, patience, and you need many providers from a variety of backgrounds to be successful. This is a topic I'm passionate about, and a topic that I do not think is valued enough within the medical community. At first, I wanted to share my personal tips for helping a child who has an oral aversion, but I'm not an expert! Luckily, I have some amazing people in my life (former co-workers, providers, and friends) who are experts in this area and who were willing to contribute tips from their scope of practice & point of view.
Oral aversion is one of the reasons why children require some type of alternative means for nutrition (e.g. via an NG tube). A child can develop an oral aversion from traumatic but necessary medical care (being intubated, suctioned, tape on their face, tape removal, tubes in their mouth, etc.), pain associated with eating (severe reflux, vomiting, aspiration into the lungs, constipation, diarrhea, nausea, etc.), or even negative experiences (force feeding, eating while struggling to breathe, etc.). An aversion to eating or food might look like gagging to taste, gagging from smells, refusing to eat, a medical diagnosis of failure-to-thrive, preference to certain textures (usually children prefer grain-based "snack" foods like crackers, cookies, breads, etc.) and more.
Here are some general tips from a Mama (Me!), Neonatal SLP, SLP, OT & a BCBA as ways to work through an oral aversion!
*Disclaimer: Before beginning any type of feeding therapy or starting any interventions, be sure to talk to your child's healthcare team to decide what might be best for your family and your child's needs.*
Tips from a Mama
Stephanie Durfee, Addie Belle's Mama (M.S.Ed)
My daughter has many reasons why she an aversion to eating. For those of you who are new here, Addie Belle was born premature and has many GI issues related to her prematurity; NEC, and malroation & volvus, failure to thrive, dysphagia, & has Short Bowel Syndrome. She is medically complex, she has had prolonged hospitalizations, NPO for extended periods of time, she receives supplemental nutrition via IV (TPN) and enteral (feeding tube), and she has had less opportunities to achieve typical feeding milestones. She has many barriers that keep her from wanting to eat; pain, nausea, diarrhea, vomiting, sensory issues & oral defensiveness, (will not brush her teeth, avoids certain textures, etc.). One of the most notable/traumatic situations in which we saw a huge change in her was when she was forced to bottle feed in the emergency room when she was extremely sick and after that situation she refused to take a bottle, pacifier, or let anyone near her mouth. She was 6 months old at the time and working through this issues has been the most challenging of all her early intervention.
1. Make Feeding a Priority
It can be easy to put feeding on the back burner, especially if you have a medically complex kiddo, with a lot of health issues. But one day, (hopefully) Adeline will eat more of her calories by mouth and she needs to know how! Even when some of our medical providers thought working on eating by mouth was a "waste of time" I pushed forward. It's important to eat by mouth, so you do not lose those skills. And if you are an infant or toddler, you need to learn those skills. The GI tract is made up of muscles, and those muscles need to be used.
2. Early Intervention is Key
You need help and support with feeding so it's important and it's essential that you receive early intervention. You want to make sure you have providers who specialize in feeding. I know many incredible speech therapists who do not have experience with feeding. Also, DON'T WAIT! We were on a waiting list for 1 year for a good feeding clinic and 6 months for an SLP.
3. Talk to all Medical & Early Intervention Providers
Talk to your entire team when trying to figure out why your kiddo won't/can't eat. For us, we communicate with our SLP, OT, Feeding Clinic Team (Pediatrician, Dietitian, BCBA), GI, and Pulmonary in terms of feeding. Cover all the bases. Make sure the medical team is on the same page with other related services when starting to eat by mouth. We decided her Feeding Clinic Team would be the lead on making changes and then other providers would assist in meeting those goals.
4. Do not let NPO or Feeding Tube Hold You Back
Just because your kid is on PN or has a Gtube doesn't mean they can't work on feeding in a different way. Adeline was doing sensory play with food and ate dinner with our family each night way before she started to eat anything by mouth. Talk to your providers about non-nutritive things you can do.
5. One Step Forward, Two Steps Back
This statement could not be more true. For us, medical setbacks mean major feeding setbacks. If she isn't feeling well, she doesn't want to eat. Sounds normal, but it takes a lot longer for her to recover. There are things she might love, but after an illness she doesn't want to eat that thing anymore.
6. Have Patience, Be Consistent & Make it Fun!
You need some major patience in terms of feeding. She needs about 20 introductions to a new food before she accepts it. Adeline makes slow progress, but slow and steady wins the race, right? I tell myself that quite a bit. It's important that you work on feeding consistently, make it part of your routine. For our family, she eats with us at dinner each night and mostly has food shes been introduced to before and is ok with taking. I introduce new food items during other parts of our day. That way, during dinner time there is less pressure. Make food fun! Food is a really enjoyable part of life, so make sure to share that enjoyment.
Tips from an SLP
Christina Morrissey, M.S., CCC-SLP
Step by Step
Learning to eat and drink can be hard for children who have had negative experiences with food or who associate pain and discomfort with their mouth from things like breathing tubes or feeding tubes. Give your child the time she needs to work through the process of tolerating (and one day enjoying!) the smells, textures, and sight of foods and drinks. It may take more than 15 presentations of seeing, feeling, and smelling a food before a child is ready to taste it. Offer praise throughout the process and give her the time she needs to explore the wide world of food.
Play with Your Food!
Playing with food can be a great way for children to explore food without the pressure to eat. Consult with your child's feeding therapy team to determine what kinds of foods would be the best with which to start; your child may not be ready for the texture, look, or smell of every food.
Some fun food play ideas include:
o Finger paint on a highchair tray or baking sheet with yogurt, pudding, icing, or ketchup. Use spiral noodles or veggie sticks if your child is not ready to touch the food.
o Make edible play-doh or edible sand. There are lots of great recipes available and each can be customized to provide your child with new sensory experiences. From peanut butter to icing, and marshmallows to baby rice cereal there are lots of ways to meet the sensory needs and interests of your child. You can also add sprinkles, food coloring, Kool Aid, or Jello mix to offer a variety of scents and textures.
o Add some toys. Give your child some toys to interact with her food. Dinosaurs can stomp and crunch over Cheerios, trucks can drive through pudding mud or icing roads, and animals can eat broccoli trees. This can allow your child to interact with different textures without having to use her hands to touch them.
Do as I Say AND as I Do:
Eating is social activity and it is important to model the behaviors surrounding food that you want your child to practice. Make meal time low stress by including your child in the experience, even if he does not eat. He can still participate by passing a bowl of peas to a sibling, helping Mommy scoop mashed potatoes on her plate, or just enjoying being with family. Model trying new foods and eating a wide variety of foods at mealtime. Talk about what you like about your food so your child has the words to talk about what he does and does not like. Model talking about how your food is spicy, sweet, smooth, crunchy, or soft.
Include Your Child:
There are many ways to help your child become comfortable around food that does not involve eating. Have your child help you make her a snack or dinner for the family. She can wash off an apple, pour in a cup of rice, or stir a pot. Take your child food shopping and he can help count the oranges as he puts them in the bag, decide which color pepper goes in the cart, or pick out one new cereal for Daddy to try. Pretend food is also a great way to help your child to have fun with food. She can feed a puppet a new food or make a felt pizza to share with Mommy.
Avoid the Food Fight:
It is important to offer your child choices (when possible) and give him some control when deciding what and how much he is comfortable eating or exploring. Offering choices and control can reduce the battles over eating. If your child does not like a food and spits it out, drops it off the table, or pushes it off the high chair tray, offer an "all done bowl." Show him he has control over what he eats and that he can put the food he does not want in the bowl and you will respect that choice. If possible, give him a choice between animal crackers or goldfish for snack, which color cup for his juice, or if he wants milk or water with lunch.
Tips from a Neonatal SLP
Ally Gore M.S. CCC-SLP, CLC, DCS
I like to think of the process of moving towards eating by mouth in 3 parts: should, can, and will. A good clinical feeding evaluation by one or many different professionals should be able to answer these questions:
SHOULD: Safety first! Should the child eat by mouth? Is the child safe to eat by mouth? Examples that might indicate safety or "should" is a barrier for your child include aspiration, gut tolerance, etc.
CAN: Can the child eat by mouth? Do they have the skills and abilities to be able to safely eat? Examples that might indicate ability or "can" is a barrier for your child include a cleft or other anatomical difference, low tone, etc.
WILL: Will the child eat by mouth? If the child is safe to eat, and we know the child has all the skills to eat, it doesn't always mean that the child wants to eat. Examples that might indicate behavior or "will" is a barrier for your child include aversion, decreased sensation of hunger, and learned avoidance behaviors from negative past feeding experiences.
Now, these three steps to deciding if eating by mouth is right for your child are often integrated into each other. Take a look:
o A child might have the skills to eat (CAN) and is safe to eat by mouth (SHOULD), but won't because of pain due to reflux (WILL).
o A child might want to eat (WILL) and has the skills (CAN), but it is not safe for them to eat due to aspiration (SHOULD).
o A child might be safe to eat by mouth (SHOULD) and wants to eat by mouth (WILL), but has low tone and cannot effectively and chew the food (CAN).
Here are some of my tips
1. Always assess safety first! This is the SHOULD aspect of feeding. This might include evaluations from one or more medical professionals, such as a gastroenterologist, a pulmonologist, a speech-language pathologist, a developmental pediatrician, an allergist, a dietician, etc. When safety is a concern, there are a variety of tests that might be applicable for your child.
a. A speech-language pathologist can perform a videoflouroscopic swallow study to see what's happening on the inside of the throat while your child eats and swallows!
b. Motility tests to see how food moves through your child's stomach and intestines
c. Tests of the esophagus, colon, intestines, and any other part of the GI system
2. Next, assess skills and abilities. This is the CAN aspect of feeding. This, too, might include evaluations from a variety of professionals.
a. Further explore motor skills of the trunk, arms and legs, head and neck control, and movements of the mouth, face, and throat. These skills might be assessed by a speech-language pathologist, physical therapist, occupational therapist, a doctor, etc. Try eating while slumped over... it's hard! Trunk stability plays a major role in eating.
3. Assess behaviors around feeding. This is the WILL aspect of feeding. Maybe an aversion to food, or a psychological issue is impeding the child from eating.
a. This might include a formal evaluation from a speech-language pathologist, a child psychologist, a behavior specialist, etc.
4. Feeding starts in the womb! Did you know that infants are seen to swallow in the womb as early as 12-weeks' gestation?! Even before a child takes their first bite of table food, they are learning about the feel and smell and how food looks as they see their parents eating. It is never too early to provide positive experiences surrounding food, cooking, and eating.
5. Sit around the table. A common mistake that parents make for their child who is fed via tube or IV is to not include them at the table. Remember, that eating is usually a social activity. Even if your child is not eating what you are eating, or at all, give them a seat at the table to smell, see, touch, hear, and maybe even taste what everyone else is eating.
6. Make food fun! Sure, we all want well-behaved kids who have good table manners. However, remember that children learn through play! Even if your child isn't safe to, can't or won't eat by mouth, there is still a lot to learn through the smell and textures of different foods. (A fun activity: use plastic toy animals and trucks to "Drive through the mud", aka chocolate pudding. This gets kids excited about touching new textures!)
7. Involve your kids. Taking your child to the grocery store to learn about where food comes from, how to pick fruits and vegetables, and even talking to bakers/butchers/etc. provides multiple opportunities for learning about different foods. Some stores even offer samples before you buy! Involving your kids in shopping and cooking can be a fun way to get everyone in the kitchen learning about foods as well!
8. Do not force feed. If your child has slow weight gain and/or the pediatrician is telling you that your child needs to eat more, it can be tempting to want to "make" your child eat. Feeding struggles are very stressful for families. However, forcing someone to eat, child or not, usually ends up making it worse than better.
9. Find the right therapist or other medical care team professionals to be by your side. Having a team that understands your child and your family, who also is a "good fit", will be one of the best decisions you can make. Just because someone has the credentials or title behind their name doesn't mean they work for your situation. If you ever feel uncomfortable with how someone is managing your child's plan, take a step back and reevaluate.
10. Remember it takes time. Transitioning to oral feeds, no matter the reason, can take weeks, months, or even years. It can be a VERY slow process. There are many different types of therapies, tools, resources, and theories on feeding. Progression to oral feeding sometimes feels like 2 steps forward, 1 step back; and oftentimes it is.
Tips from an OT
Terri Beard, OTD, OTR/L
Mealtimes should be a wonderful way to experience the many joys of life. Food is an important way we celebrate our heritage, traditions, holidays, and special occasions! Not only does food provide us with sustenance to grow and learn, it is an especially important part of family traditions, social engaging, and an everyday part of a family's daily routine. This is why it is especially frustrating and upsetting when your child CANNOT or WILL NOT eat!
Therefore, it is incredibly important that we expose our children to foods…by seeing, touching, smelling and lastly as cleared by your gastroenterologist (GI) or pediatrician tasting them. Unfortunately children who are not able to experience food by mouth oftentimes exhibit sensory aversions to eat it and even tasting, smelling, and touching food. Here are some of my most favorite tips!
1. Make it fun! Your little one will be associate mealtimes as a pleasurable experiences with lots of animation, play and learning with you, in how to explore food in a fun and fantastic ways!
2. FOOD-See it! Smell it! Touch it! Lick it! Taste it!
3. Try not to stress! Mealtimes should be a social happy time-be happy, engaging, animated! Try not to let your child see your stress even if you are feeling it. SHOW THAT EATING IS FUN!!
4. Have your little one sit in a highchair up at the table with you! Even if they are not yet taking food by mouth. Let them see, smell, and touch the foods you are eating.
5. Let your child MAKE A MESS!! Learning to eat is messy business. Children learn to eat and explore textures by touching them and getting messy! This helps to desensitize their hands, mouth, tongue, lips and gag reflex.
6. Give over control of utensils/ foods-LET YOUR CHILD HOLD UTENSILS AND HOLD FOODS, play with food!
7. Children on feeding tubes also need to have lots of oral input period a good time to do this is when they are getting their two feeds so that the brain starts associating food in the mouth with food in the tummy
8, Make small subtle changes to foods and flavors when transitioning children to more difficult textures. Talk to your OT or pediatrician for help with the progression of transition to textures.
9. Try Foods at least 10 times for typically developing children and 40 + x for children on the Spectrum
Tips from a BCBA
Rebecca Groff, M.A., BCBA
Prior to starting a feeding plan with your child, consult with your child's physicians to ensure he or she is medically cleared to begin eating by mouth.
Depending on your child's medical history, one of three possible recommendations may be given to you:
1. Your child is medically cleared to begin a feeding plan.
2. Your child is not medically cleared to begin a feeding plan.
3. Your child is medically cleared to begin a feeding plan, but there are limitations to the therapy (e.g., the type of food, the volume of food , or consistency of the food consumed).
Schedule an assessment with a pediatric feeding clinic. It is important to look for the following things when selecting a feeding program for your child:
1. Empirically supported: It is frustrating to invest time and financial resources into a service if it is not going to help your child. Select a feeding clinic that uses an approach that is supported by research. Ask for articles supporting the approach that are published in scientific peer reviewed journals.
2. Interdisciplinary approach: Select a feeding team for your child that consists of at least the following individuals: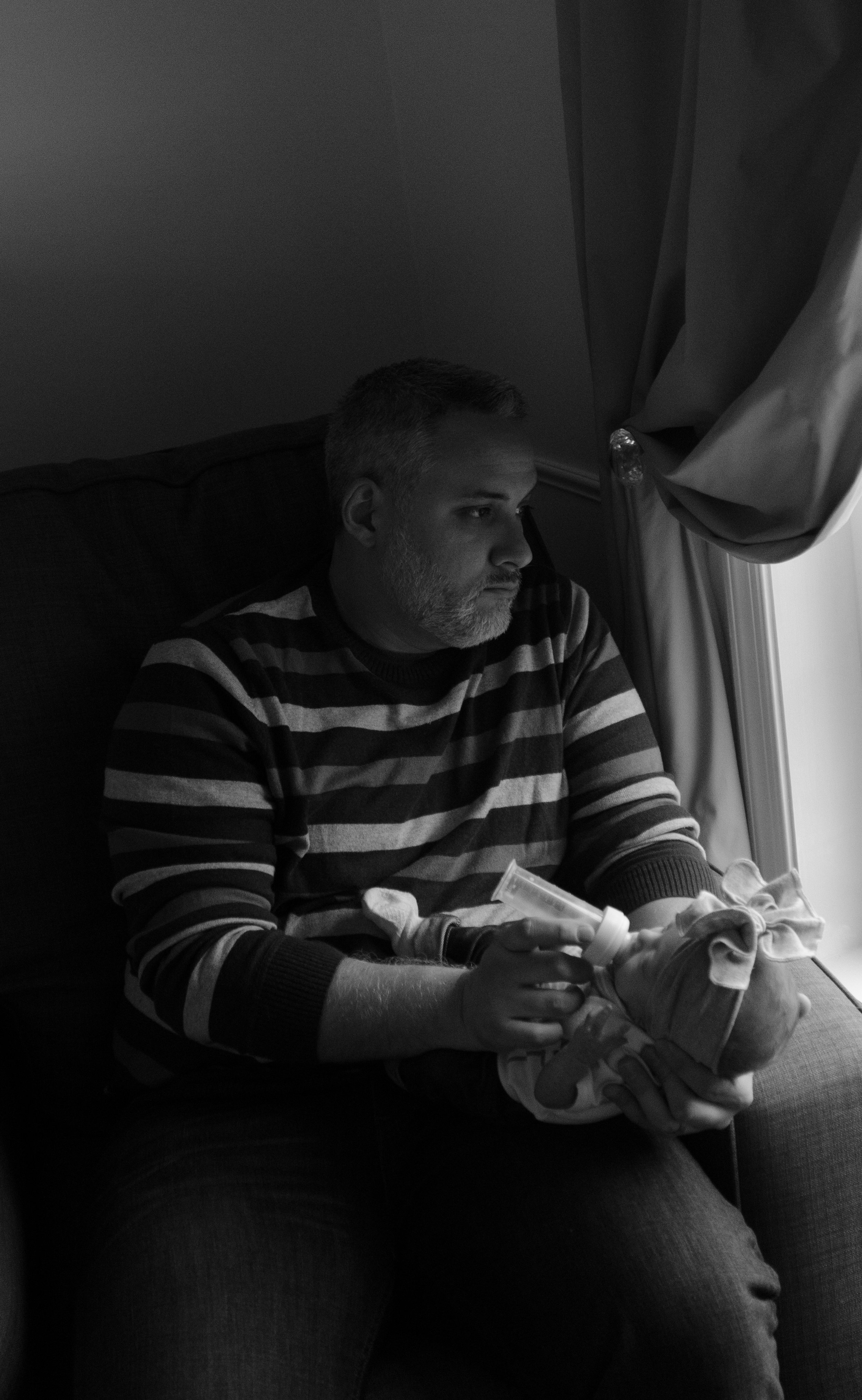 Board Certified Behavior Analyst (BCBA): A BCBA will break the task of eating down into smaller, more manageable steps and teaching your child to be successful with each step by implementing behavioral principles such as shaping and reinforcement

Dietician: A dietician will work with your child's physicians to determine your child's caloric and nutritional needs. If your child receives tube feeds, the dietician can assist in decreasing tube feeds as your child's oral intake increases.

Speech-Language Pathologist (SLP): A SLP may assist in implementing a swallow study with your child in order to ensure it is safe for your child to orally consume liquids and solids. The SLP will assist the BCBA in making treatment modifications if your child has oral motor deficits.

Your child's medical team: It is critical that the BCBA, Dietician, and SLP are in constant communication with your child's medical team to ensure that all treatment plans are in your child's best interest.
3. Goals and Data: Select a feeding clinic that writes measurable feeding goals for your child. During feeding services, data about your child's response to the treatment should be collected and graphed. The graphs and treatment progress should be discussed with you regularly.
4. Individualized Treatment: Every child is different and his or her feeding strengths and weaknesses are different. There is not one specific "cookie cutter" treatment that will work for all children. Select a feeding clinic that creates an individualized treatment for your child.
5. Generalization: Once a successful plan is developed for your child, the feeding specialists should teach you how to implement the plan so you and other caregivers can feed your child. They should make sure that the treatment works in your child's natural environment (e.g., home, daycare, school).
Stephanie Durfee, M.S.Ed & Mama
Is the Mama of Addie Belle, and creator of SheGotGuts.com. She has experience since her daughter has an oral aversion due to medical, sensory, behavioral, and developmental issues and she has been participating in feeding therapy with her daughter for 1.5 years. Prior to being a Mama, she was a Director of Education at a school for kids with autism and has nearly 10 years of experience working with young children with special needs.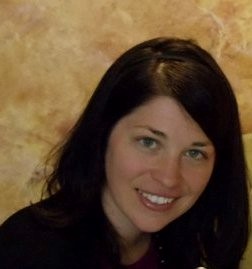 Christina Morrissey, M.S., CCC-SLP
Is the Director of Speech-Language Pathology at The Treatment and Learning Centers. She has been working as a speech-language pathologist for more than ten years. She has extensive experience evaluating and treating pediatric-aged clients and collaborating with a multidisciplinary team to develop individualized plans of care. She is skilled in providing community, home, and center-based consultation services as well as training workshops for parents and professionals.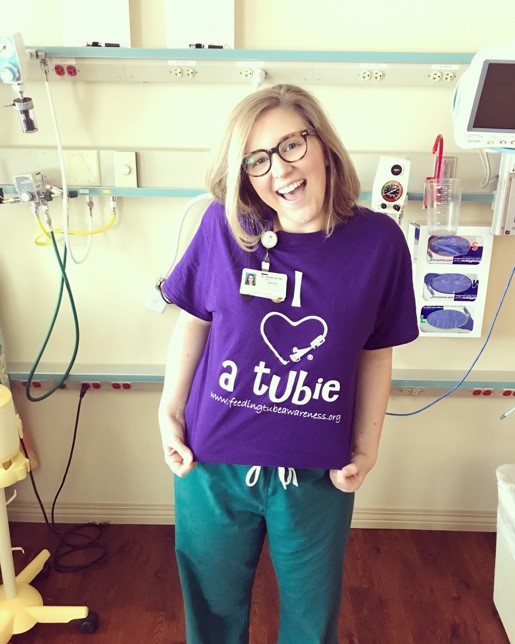 Ally Gore M.S. CCC-SLP, CLC, DCS,
She is the creator of Talk to me Preemie, A SITE FOR THE CARE OF PRETERM INFANTS: information for neonatal therapists and caregivers (www.talktomepreemie.com)
She is licensed and certified speech-language pathologist, certified lactation counselor, and developmental care specialist. She currently works in a level III surgical Neonatal Intensive Care Unit, with previous experience working in Early Childhood Intervention with infants and toddlers ages birth to three in their homes.
Practicing pediatric occupational therapist (OT) for over 20 years. She is graduate of Eastern Kentucky University's occupational therapy doctorate program. Prior to working in pediatrics, she worked for a rehab company who provided sub-acute rehabilitation services and a therapeutic horseback riding program. She is also a mother of three boys and a wife of 20+ years.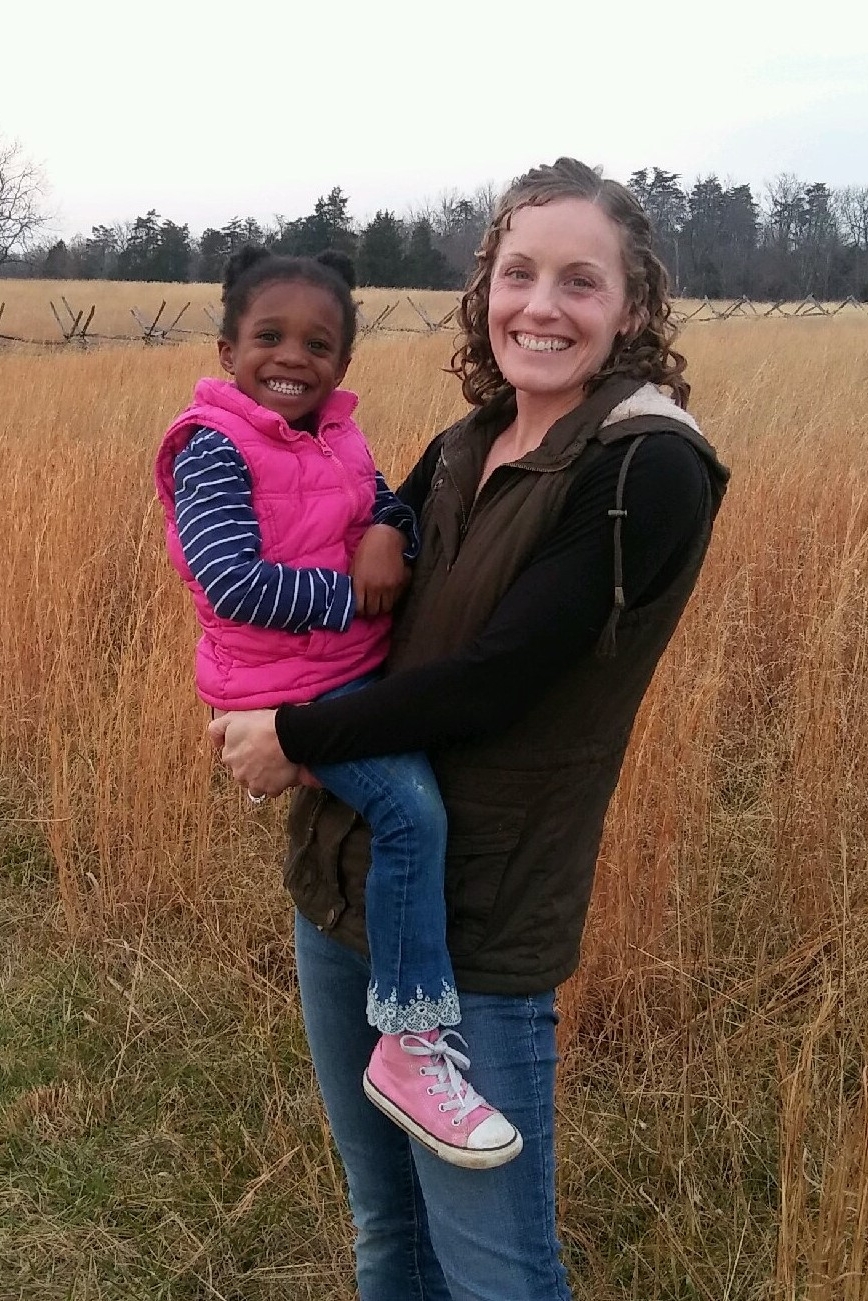 Rebecca Groff, M.A., BCBA
Rebecca Groff earned her Master's in Psychology with a Clinical Concentration in Applied Behavior Analysis from the University of North Carolina Wilmington and is a Board Certified Behavior Analyst (since 2008). She served as a guest associate editor for the Journal of Applied Behavior Analysis and authored and co-authored a book chapter and several articles published in peer reviewed journals. She worked for five year at the University of Nebraska Medical Center where she specialized in working with children with special needs who engaged in aggression and self-injurious behavior, and developing treatments for children diagnosed with pediatric feeding disorders. She worked at The Shafer Center as an ABA Program Supervisor for two and a half years.